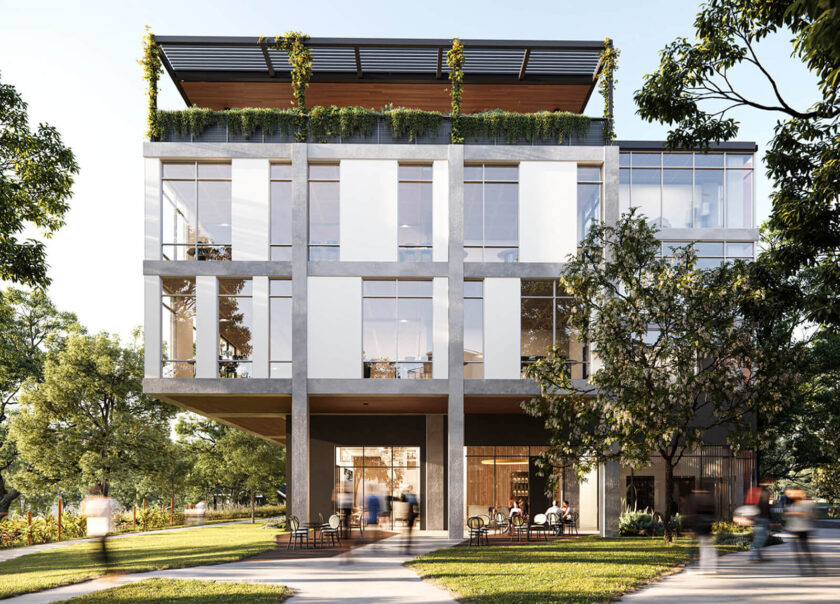 Many of the country's fastest-growing cities have certain commonalities that make them magnets for population migration. Job opportunities, a rich culture and access to outdoor activities are a few of the reasons people are drawn to places like Austin, Dallas, Seattle and Denver.
What these places also have in common is a lack of housing stock to accommodate the thousands of people who move there each year. While housing developers often eye large tracts of land outside of cities where they can build hundreds of homes, suburban sprawl is taking a toll on the U.S. economy. And the cost of public infrastructure maintenance is weighing on depopulating towns across the country.
StoryBuilt is taking a different approach. The developer is solely focused on urban infill design for residential and commercial communities in those four thriving markets. The company has built more than 50 communities to help thousands of homeowners live in the cities they love and has a $3 billion pipeline of projects that will be developed in the coming years.
Anthony Siela, co-founder and CEO, recently talked with the Austin Business Journal about why urban infill investment opportunities are worth considering. The interview has been edited and condensed for clarity.
Why should accredited investors consider investing in urban real estate during uncertain economic times?
Anthony Siela: There's always going to be a market for urban housing. We consider it the most resilient and least volatile residential real estate asset class. Investors typically have a portion of their portfolio allocated to real estate. By focusing on the urban core in these four fast-growing cities we have delivered consistency to our investors in terms of returns.
There are several challenges that go hand-in-hand with suburban development, including the zoning process and lack of existing infrastructure. Does that make urban infill investment opportunities more attractive?
Siela: The benefit of developing urban infill is the infrastructure is already there and the zoning is already complete. When I think back to the Great Recession of 2007-09, many builders went under when the housing market crashed because they lost the value of their land. Today, land is still highly priced, which makes the suburbs a volatile proposition. We weren't comfortable with that market risk in terms of land values and infrastructure. We see a lack of volatility in urban infill land values that allows us to hit singles and doubles all day long from an investment standpoint and not worry about the home run or more importantly, the strikeout. While there is always capital risk with investing, we believe that is muted in sophisticated urban infill development investments, and much of the risk is weighed towards profits. We went toward quality housing where the demand was higher and the supply was lower.
Who is StoryBuilt and why should investors take notice?
Siela: We believe in quality infill for people who want to live where they love. We started in the early 2000s with one investment near the University of Texas in an area homebuilders weren't passionate about. We differentiated ourselves from other developers and builders by also bringing architecture in house so we had a constant multi-market and multi-product feedback loop about how our properties would be designed. Some developers build communities and then lose touch. We then brought property management in house so we could stay connected to our communities for the long term and more importantly to our customers and how they are living and wanting to evolve in their homes.
Now we have begun investing in ways to use technology, what we call Smart Building as a Service (SBaaS), so we had an opportunity for proactive maintenance and the ability to collect data that allows us to find problems and solutions to help people who live in our neighborhoods and beyond. Many of these technology features also contribute to more sustainable communities by reducing water and energy usage.
For investors, the success of our model means they get consistent returns and the ability to leverage our expertise of knowing the urban market inside and out.
What sets StoryBuilt apart from competitors and how are deals structured?
Siela: We offer great risk-adjusted returns with a longstanding track record, especially as compared to the alternatives in our space. When you invest with StoryBuilt, you invest directly with the sponsor and there are no broker fees. The communication is directly with our own team of investor relations professionals.
Our retail investment opportunities are structured so we take all the timing and material profit risk. StoryBuilt offers shorter-term investments in land acquisition and pre-development deals with yearly returns in the 12% to 14% range. Investors can also invest directly in certain urban projects. Last but not least for the retail investor, we also provide the rare opportunity to buy corporate shares to gain access to our full portfolio as the company continues to grow. That includes both for-sale and for-rent properties and the performance of the parent company as a whole. It is worth noting that institutional investors are also a growing part of our story, both in our real estate development business and in the future growth of our operating company.
We pride ourselves on our consistency, our deep expertise in urban infill and the fact that our projects are enhancing communities and bringing value to them.