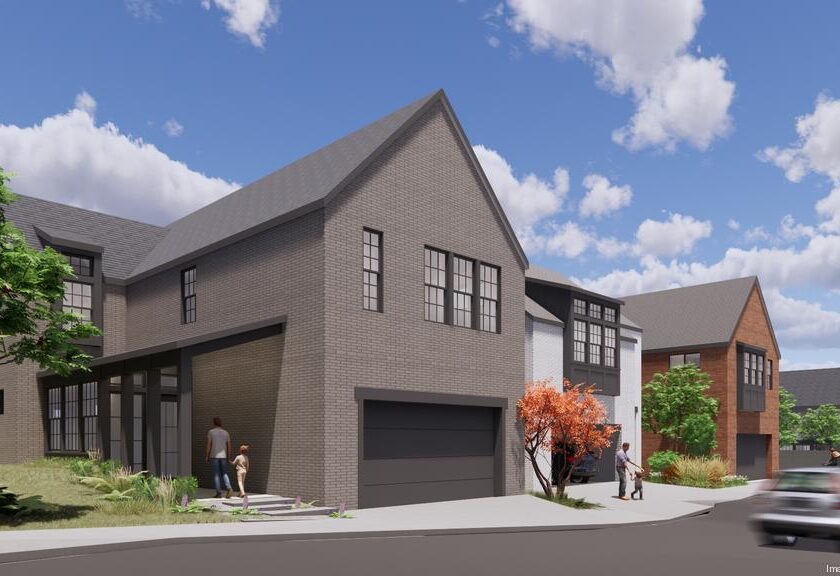 An Austin-based builder is planning a development in West Dallas that will bring more than 400 homes plus office and retail space to the rapidly growing area.
The West Dallas Urban Village by builder/developer StoryBuilt will have three phases, and the concepts for phase 1 and phase 2 are close to being complete, said Eduardo Garza, director of acquisitions and development for the company.
Phase 1 is a mixed-use project that includes a roughly 300-unit apartment community, retail and restaurants with some office space, he said. It will be anchored by a half-acre park located in the heart of the project.
Phase II is comprised of about 140 for-sale townhomes and condos, for a total of about 440 units in the first two phases, Garza said. Phase 3 is yet to be designed.
"We believe West Dallas is evolving and will be particularly attractive to young people from all walks of life," Garza said in an emailed response to questions from the Dallas Business Journal. "Its proximity to the Trinity Greenbelt, Downtown, the Design District and Victory make it a very convenient place to live, while its edgy and adventurous culture make it particularly attractive to people seeking an energetic, creative environment that is still accessible."
Garza said StoryBuilt anticipates that construction for phase 1 will begin by the fourth quarter of 2022, with phase 2 following closely behind.
The 12-acre development is at Fort Worth Avenue and Commerce Street and includes several blocks along Main and Pittman streets north of Fort Worth Avenue. It's less than two miles from downtown Dallas.
On the finance side, an investor offering, through PSW West Dallas Urban Village LLC, is targeting a 12% preferred return for investors who put in $5,000 per share with a 20-unit ($100,000) minimum investment. 
For home owners, the development will offer fee-simple houses and condominiums priced for a variety of income levels starting in the mid $200s up to the low $500s. The project calls for 140 for-sale units in phase 1 and 2, Garza said.
For renters, the development offers apartment options ranging from affordable housing to upscale lofts, according to the investor offering. Initially, 300-plus apartments are planned, Garza said.
The site will include about 25,000 square feet of commercial space with shared amenities. Ground-level development will target a variety of tenants, including a neighborhood store, boutique grocer and multiple small-footprint food and beverage providers.
The concept updates for the project's zoning case are complete, and StoryBuilt expects a zoning package to be presented to the city of Dallas throughout the second half of this year.
StoryBuilt specializes in urban infill and has done or is working on several North Texas projects including other communities in Oak Cliff, Dallas and Plano.
"We've been working in Oak Cliff for the last six years, so we're really excited to be building a new live-work-play community in West Dallas," Garza said.
The builder in July announced a 36-home project in the Lake Highlands neighborhood of Dallas. The Goose at White Rock Valley will offer three- and four-bedroom homes ranging from 2,200 to 2,800 square feet with prices anticipated to start in the mid-$700,000s.
The West Dallas Urban Village project is near StoryBuilt's Meridian community at Commerce and Edgefield Avenue, where the builder is selling homes starting at less than $400,000.
Across markets, StoryBuilt has built more than 40 communities with a total of 700 homes combined. In addition to DFW, StoryBuilt operates in its hometown of Austin, as well as San Antonio, Seattle and Denver.
Across all five markets, StoryBuilt has a $1 billion pipeline of future product in owned and controlled urban infill land inventory, according to the company.