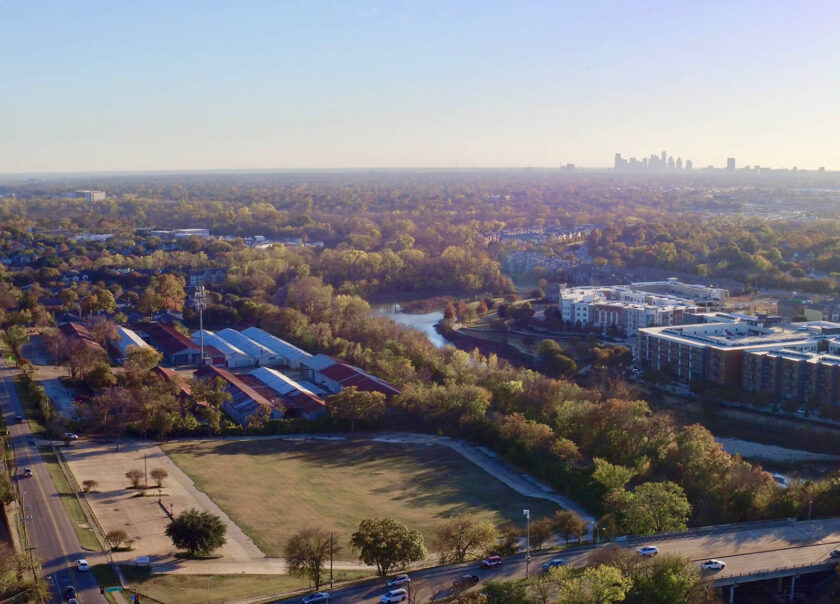 Advocate Magazine – Lake Highlands
StoryBuilt Dallas has dirt flying at the corner of White Rock Trail and Walnut Hill, a sure sign their new Goose at White Rock Valley housing development isn't far behind.
Goose, named for the dog of a StoryBuilt employee, will feature 36 single family detached homes surrounding a community pool and pocket park. Homes will range from 2,200 to 2,800 square feet, with 3 or 4 bedrooms and flexible spaces for dens and home offices.
The now-vacant property at the southwest corner of White Rock Trail and Walnut Hill was formerly home to dual office buildings and was purchased by Richardson ISD in 2016 for construction of a new school to ease overcrowding at White Rock Elementary. Parents rejected the idea, and WRE was expanded instead. RISD sold the property in 2017.
Life at The Goose will include access to the DART rail stop nearby, an easy walk to shopping and restaurants at the Lake Highlands Town Center and enrollment at WRE, LHHS and the new LHJH, to be rebuilt using funds from the 2021 bond.