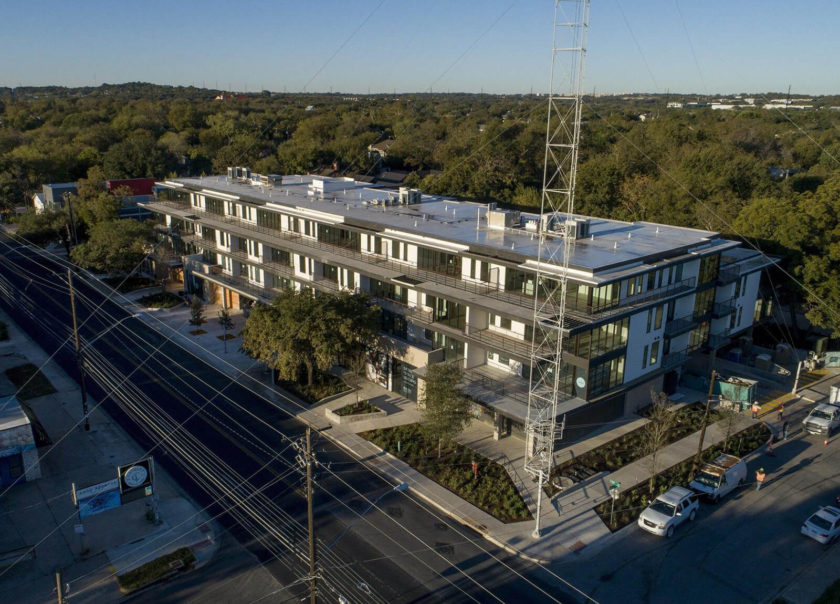 Austin American-Statesman
Ross Wilson, division president for Austin-based StoryBuilt, said the homebuilder has seen strong demand and sales for its housing subdivisions in prime Central Austin locations.
The company — formerly PSW Homes — has designed, built, sold and managed 22 developments in Austin since 2005.
In September, the company sold 20 units compared with 12 the prior September. Year to date, StoryBuilt reports 95 sales compared with 62 during the same period last year. For all of last year, the company sold 87 residences, a figure it topped as of mid-September this year, Wilson said.
Wilson said inventory is low. He said only two homes are left in the company's community off of North Bluff Road, which has 33 homes.
StoryBuilt said it sold out its new project — which it announced privately in mid-February — before the end of October. The project, called Lucy, has 27 homes, and is located in East Austin at 3412 Pennsylvania Ave., near Airport Boulevard.
The community has homes with two to four bedrooms, ranging in size from 1,300 square feet to 2,000 square feet. It is scheudled to be completed by late next year.
"This is the first time in the history of our company that we sold out an entire community in the pre-sales phase pouring the first foundation," Wilson said.
StoryBuilt also recently announced plans for another community, called Clementine. The development, which will be along Menchaca Road, will have a mix of three- and four-bedroom homes. A three-bedroom home starts at $648,000, and four bedroom units start at $756,000.
StoryBuilt is seeing an influx of buyers moving to Austin from outside of Texas, Wilson said
"Of the homes we have sold over the past quarter, a significant number of the buyers are young professionals looking for a better lifestyle who have recently found themselves more mobile due to the ability to work remotely created by COVID," Wilson said. "Additionally, many of the buyers coming to Austin are being transferred by an existing employer or are coming for new employment opportunities, as Austin continues to be an engine for job creation."