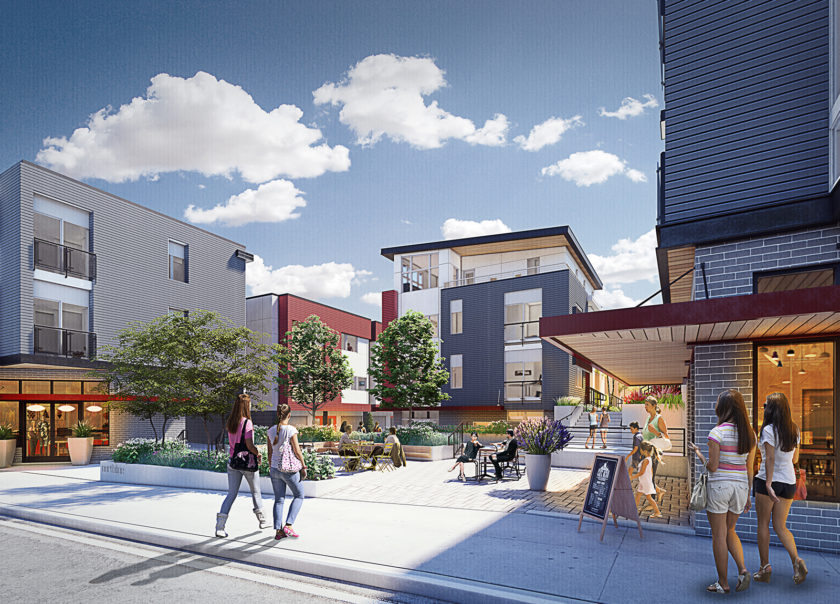 SEATTLE–(BUSINESS WIRE)–StoryBuilt, an urban infill specialist developing communities in five of the fastest growing real estate markets in the country, announced today a $7 million equity investment led by Hearthstone, a leading investor in America's residential real estate market.
"We are extremely impressed with StoryBuilt's management group, and the team that has produced many past community successes and go-forward high growth opportunities," said Mark Porath, CEO at Hearthstone. "StoryBuilt checked all the right boxes. This project opens the door for us to engage in additional investments with StoryBuilt in the high growth markets of Austin, Dallas, and Denver."
The initial Hearthstone investment will go towards building a mixed-use townhome community in Seattle called Nora, a 38-unit project near Northgate retail center with move-in dates starting this Fall. Townhomes start at $594,990 for a two-bedroom. Three and four-bedroom townhomes will also be available with final project completion expected in 2021. Thirteen townhomes have already been pre-sold. Some townhomes will be offered as work/live units featuring ground level spaces that can accommodate possible retail or commercial opportunities while providing the homeowner a convenient two-story residence above with parking available.
"With the combination of low interest rates and a low level of housing inventory, StoryBuilt is seeing buyers flood the market to purchase homes now so they can get ahead of the spring market," said Ben Rutkowski, Seattle Division President at StoryBuilt. "We believe Nora offers a great value for the lifestyle by offering a great location, great price point and thoughtful design with contemporary finishes."