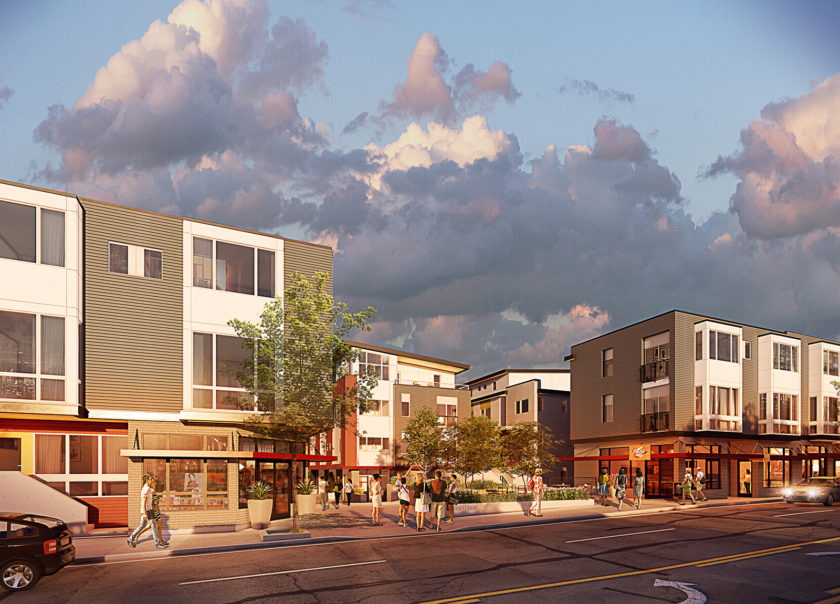 Model units in Nora are expected to open in March with move-in availability anticipated for this spring.
StoryBuilt, an urban infill specialist, announced Wednesday the grand opening of a 43-unit mixed-use townhome community in the heart of North Seattle at 12522 15th Avenue NE near Northgate retail center.
Residents of the community, called Nora, will experience a true urban lifestyle while living within walking distance to transit, grocery, shops, parks and great schools.
"With amazingly low interest rates, strong economy and job growth, unprecedented numbers of new residents moving to Seattle, and a low level of housing inventory, StoryBuilt is seeing buyers shopping for homes now to get ahead of the spring market," said Ben Rutkowski, Seattle Division president at StoryBuilt. "We believe introducing a new StoryBuilt community as exciting as Nora with its thoughtful design, contemporary finishes and work/live features will surely get the Seattle market as excited as we are about the property."
The new community has a variety of floor plans to meet different needs and prices. Nora offers modern design inside and out, and includes a shared courtyard and green space. Customers can select their interior finish options and can select from a private garage or covered parking. The townhomes will also have high performance rain screen cladding.
StoryBuilt believes mass transit needs to be accessible for urban living, so Nora is located adjacent to several Metro Transit bus lines and provides easy access to the Northgate Transit Center.
As part of the community, six of the townhomes will be offered as work/live units featuring ground level spaces that can accommodate possible retail or commercial opportunities while providing the homeowner a convenient two-story residence above with parking available. Nora model units are expected to open in March with move-in availability anticipated for this Spring.