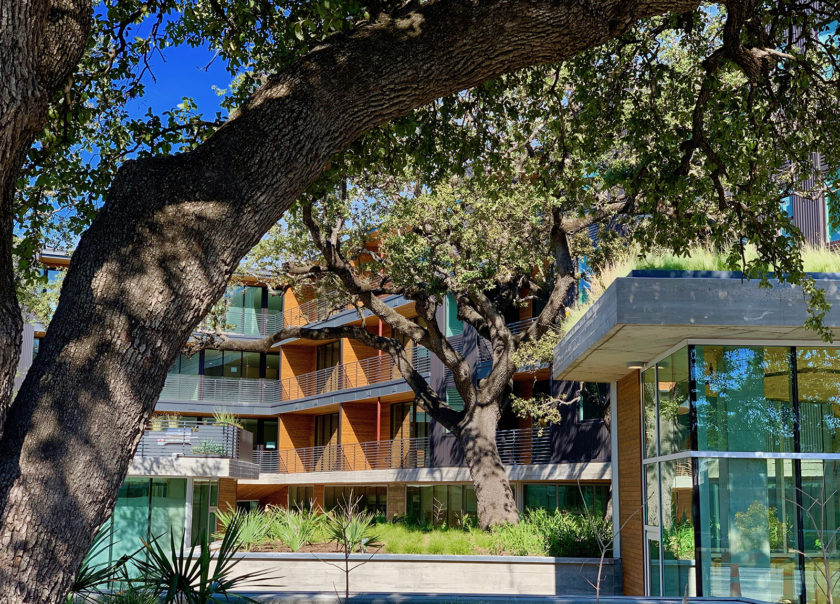 The new brand celebrates the company's growth and commitment to build for the people, land and communities it serves
AUSTIN, Texas–(BUSINESS WIRE)–In the fifth paragraph of the release dated August 19, 2019, the program "Homes for Heroes" is now "Celebrating Heroes."
PSW, Austin's leading urban residential and commercial community developer, announced today the business' rebrand to StoryBuilt. The new brand identity reinforces the company's differentiator: to develop unique architectural communities in thriving urban markets near downtown areas based on careful consideration for the land and the people as opposed to retrofitting generic builds.
"We're storytellers, and we craft a narrative for each community we develop," said Anthony Siela, Co-Founder. "We have been matching buyers with their dream homes for years. Those homes tell a story: the story of families created, lives improved, and time well spent. It's the beautiful minutia of daily life that makes up a story that inevitably extends beyond the home into community and city."
Based in Austin, StoryBuilt operates in five of the fastest growing cities: Austin, Dallas, San Antonio, Seattle and Denver. With 135 employees, StoryBuilt has built more than 50 communities and helped over 700 homeowners live in their favorite neighborhoods. These efforts have generated over $300 million in revenue, surpassing $100 million in 2018. Across all five markets, PSW has a $1 billion pipeline of future product in owned and controlled urban infill land inventory.
StoryBuilt continues to expand on its initial offering of homes for sale, while seeking new ways of building responsibly, sustainably and environmentally. The company launched its first apartment community last year and were awarded the Kingsley Excellence in service award for community management. That community is Austin Green Building certified and adheres to strict environmental standards including water sensitive urban design.
To give back to residents, the company created Celebrating Heroes to save $2,000 in closing costs for those who serve: first responders (police, firefighters, paramedics); military personnel (active, reserve and veteran); nurses and teachers.
In addition to the rebrand, StoryBuilt will move its corporate headquarters into its newest development at 900 South First next month. That property along with others are coming down the Austin pipeline.